Organic Fruity Chews
With every piece of Black Forest Organic Fruity Chew, you will experience a world of amazingly juicy, delicious fruity taste. With premium ingredients like organic tapioca syrup, fruit and vegetable juices from radishes, apples, black currants, and carrots, Black Forest Organic Fruity Chews are made with love and a passion for deliciousness.
Available in:
Ingredients
Organic Tapioca Syrup, Organic Cane Sugar, Organic Palm Oil, Citric Acid, Organic Tapioca Starch, Fruit and Vegetable Juices Added for Color (Radish, Apple, Blackcurrant), Organic Sunflower Lecithin, Natural Flavors, Organic Annatto (color), Organic Curcumin (color).
Nutrition Facts
Serving Size: 5 pieces
Calories: 110
Fat: 2.5g
Sugars: 15g
Protein: 0g
Thoughtful ingredients for thoughtful snacking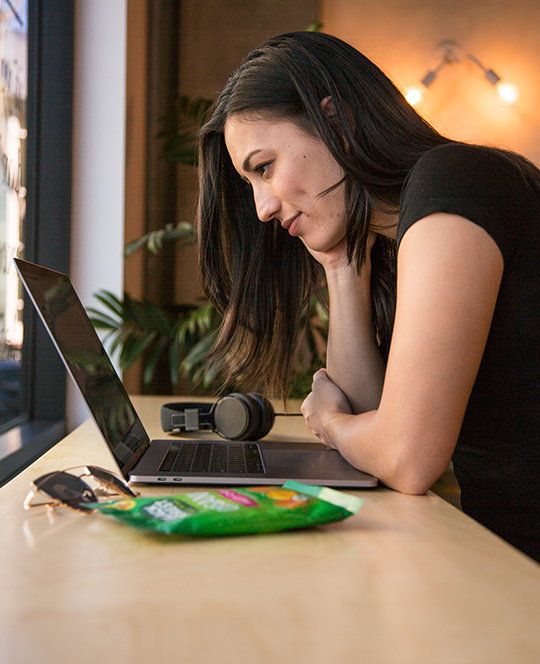 Certified USDA Organic

Each Organic Gummy, Fruit Flavored Snack, and Fruity Chew is made with Certified USDA Organic ingredients**. From the coloring to the flavor, it's real!

Born in the USA

We're proud to say Black Forest products are batch-made right here in the USA!

Real Fruit Juice

Our fruity flavors taste like the real thing because they're made with the real thing. We use 100% real fruit juice* to keep our snacks bursting with true-to-life flavors.
Our Ingredients
Reviews
Not too long ago I found out I had a gluten intolerance and I couldn't enjoy my favorite snack anymore until Black Forest introduced their organic candy.

KENDRA B.

The taste is on point and very flavorful, they actually taste like the flavors listed.

NATHANIEL S.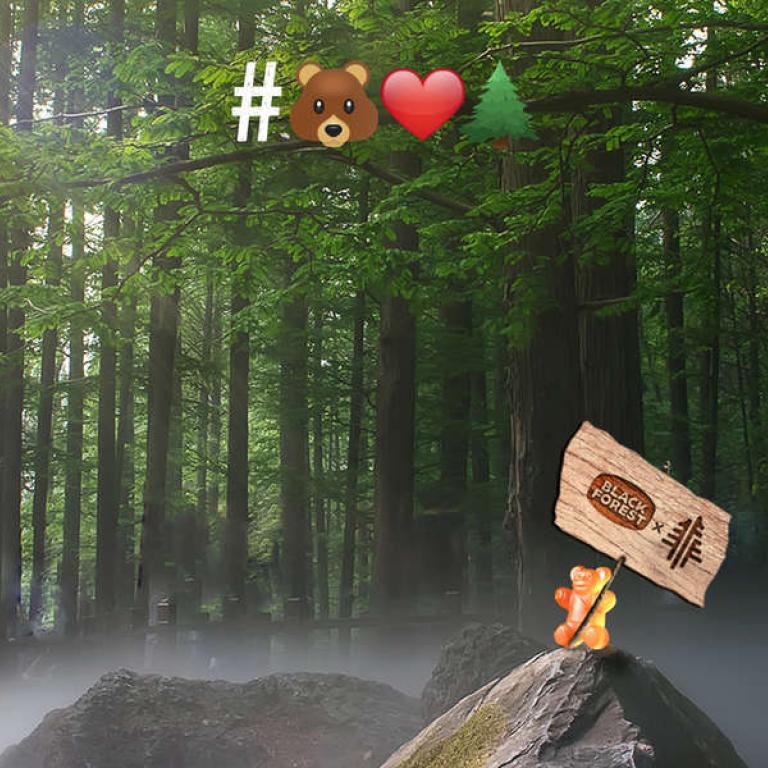 THE VIRTUAL NATIONAL FOREST
Discover how you can join @blackforestusa in building a Virtual National Forest on Instagram.
Learn More
YOU MAY ALSO LOVE
All Gummies
---
FAQ
What are organic products?

When we say that our organic gummies and fruit snacks are Certified USDA Organic, we're saying that they're made with at least 95% organic ingredients. In other words, from the coloring to the flavor, it's real!

How do you flavor your organic products?

We derive our organic flavors from real sources — like apple juice and natural flavors– for a more true-to-the-fruit taste.

How do you color your organic products?

We derive our colors from real plant sources, such as carrots, purple sweet potatoes, turmeric and radishes to give our products the bright colors you know and love.

Are your products gluten free?

Yes. All of our organic gummies and fruit flavored snacks are happily Gluten Free.

Are your products free of allergens?

Ferrara Candy Company (our parent) maintains several manufacturing and packaging facilities - some are free from some or all of the "Big 8" allergens but others are not. So please refer to your product packaging, as it contains the most current ingredient and allergen statements.
* please refer to product information pages for percentages of fruit juice for each item.
** USDA Organic guidelines require that Certified USDA Organic items contain 95% or more organic ingredients.