Juicy Burst: Mixed Fruit
Black Forest Juicy Burst: Mixed Fruit have liquid centers that burst with grape, apple, lemon, and cherry flavor. These tasty treats are made with fruit juice*, are an excellent source of vitamin C and are gluten free and fat free.
Available in:
Boxes - 10 Count, 28 Count, and 40 Count
Ingredients
Corn Syrup, Sugar, Apple Juice Concentrate, Gelatin, Modified Food Starch (Potato), Citric Acid, Malic Acid, Pectin, Modified Food Starch (Corn), Ascorbic Acid (Vitamin C), Sodium Citrate, Coconut Oil*, Natural and Artificial Flavors, Fruitand Vegetable Juices Added for Color (Black Carrot, Purple Carrot, Blueberry),Turmeric (Color), Spirulina Extract (Color), Beta-Carotene (Color), Carnauba Wax*, Cherry Juice Concentrate, Lemon Juice Concentrate, Grape Juice Concentrate.*Adds a trivial amount of fat.
Nutrition Facts
Serving Size: 1 pouch
Calories: 70
Fat: 0g
Sugars: 12g
Protein: 1g
Fruit Snacks to feel good about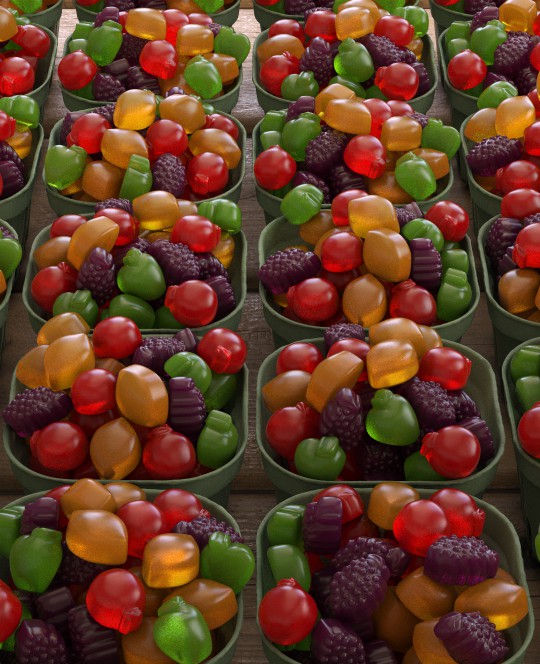 Soft & Chewy

Our soft and bouncy gummies and fruit flavored snacks are ones you'll love at first bite.

Made with Fruit Juice

We use fruit juice* to keep our snacks tasting…fruity.

Made with Colors from Real Sources

With Black Forest products, many of the colors you see are derived from plant-based sources. THAT's something to feel good about!
Our Ingredients
Reviews
Black Forest gummies are the absolute best! I always buy this brand over any other gummy brand if given the choice. 5 stars out of 5

EMILY B.

I couldn't believe it, was this seriously true… all these amazing and delicious flavors and styles of candy are now organic!? Oh yes, YES they are!!

LOVE, MRS. MOMMY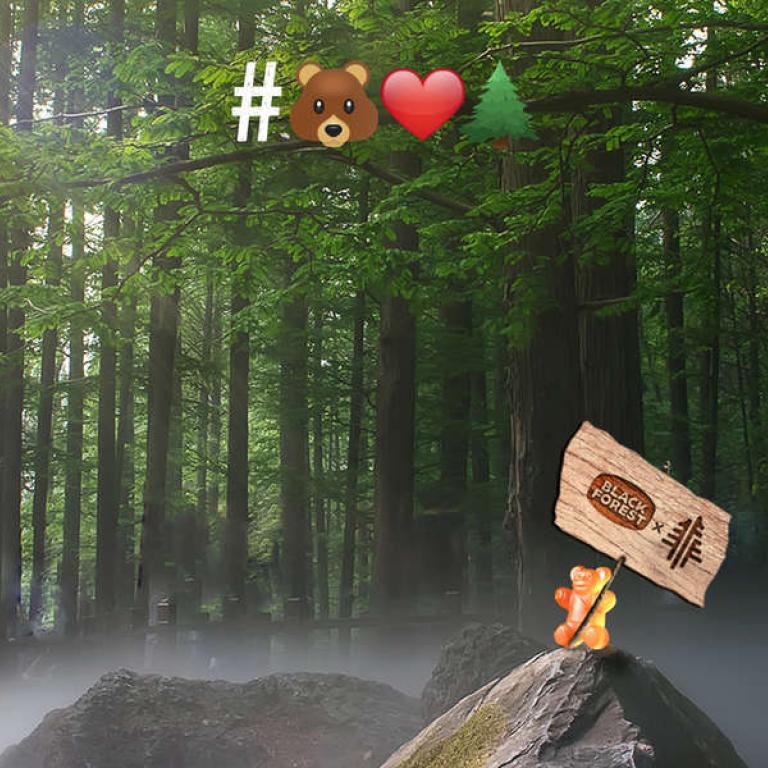 THE VIRTUAL NATIONAL FOREST
Discover how you can join @blackforestusa in building a Virtual National Forest on Instagram.
Learn More
YOU MAY ALSO LOVE
All Fruit Snacks
---
FAQ
How do you flavor your classic fruit snacks?

We derive our classic flavors from real sources – like apple juice – but will occasionally rely on other natural and artificial flavors to deliver a bolder taste.

How do you color your classic fruit snacks?

We derive our colors from real plant sources such as carrots, blueberries, spirulina extract and turmeric to give our products the bright colors you know and love.

Are your products gluten free?

Yep! All of our classic gummies and fruit flavored snacks are happily gluten free!

What kind of gelatin do you use?

We use pork gelatin to achieve the perfect yummy, gummy chew.

Are your products free of allergens?

Ferrara Candy Company (our parent) maintains several manufacturing and packaging facilities - some are free from some or all of the "Big 8" allergens but others are not. So please refer to your product packaging, as it contains the most current ingredient and allergen statements.

What does it mean to have a 'liquid filled center'?

We use a proprietary capability to insert a fruity liquid into the center of each fruit flavored snack, resulting in a uniquely 'bursting' flavor experience.
* please refer to product information pages for percentages of fruit juice for each item.
** USDA Organic guidelines require that Certified USDA Organic items contain 95% or more organic ingredients.